Mobile units for hire (Caddys)
The Bar Co also have mobile bar units that we call 'CADDYS'.
These are units predominantly used to serve draught beers or prosecco, but can also be used to serve chilled PET products.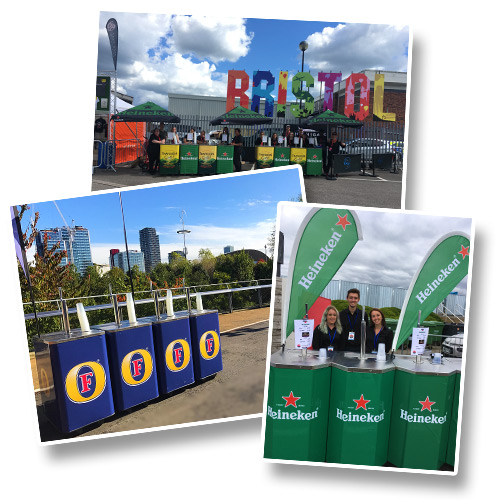 They are a brand new, upgraded design with a designated tariff holder, smarter design and finish with a more efficient cooling system.
These do not require power with kegs being cooled using ice, the units are self-contained with gas stored within the unit and can be moved relatively easy to the most effective location, to realise optimum revenue.